Special offers
Here you can find out everything you need to know about the two special versions " Vintage Wood Photography " and " Waterproof Edition ".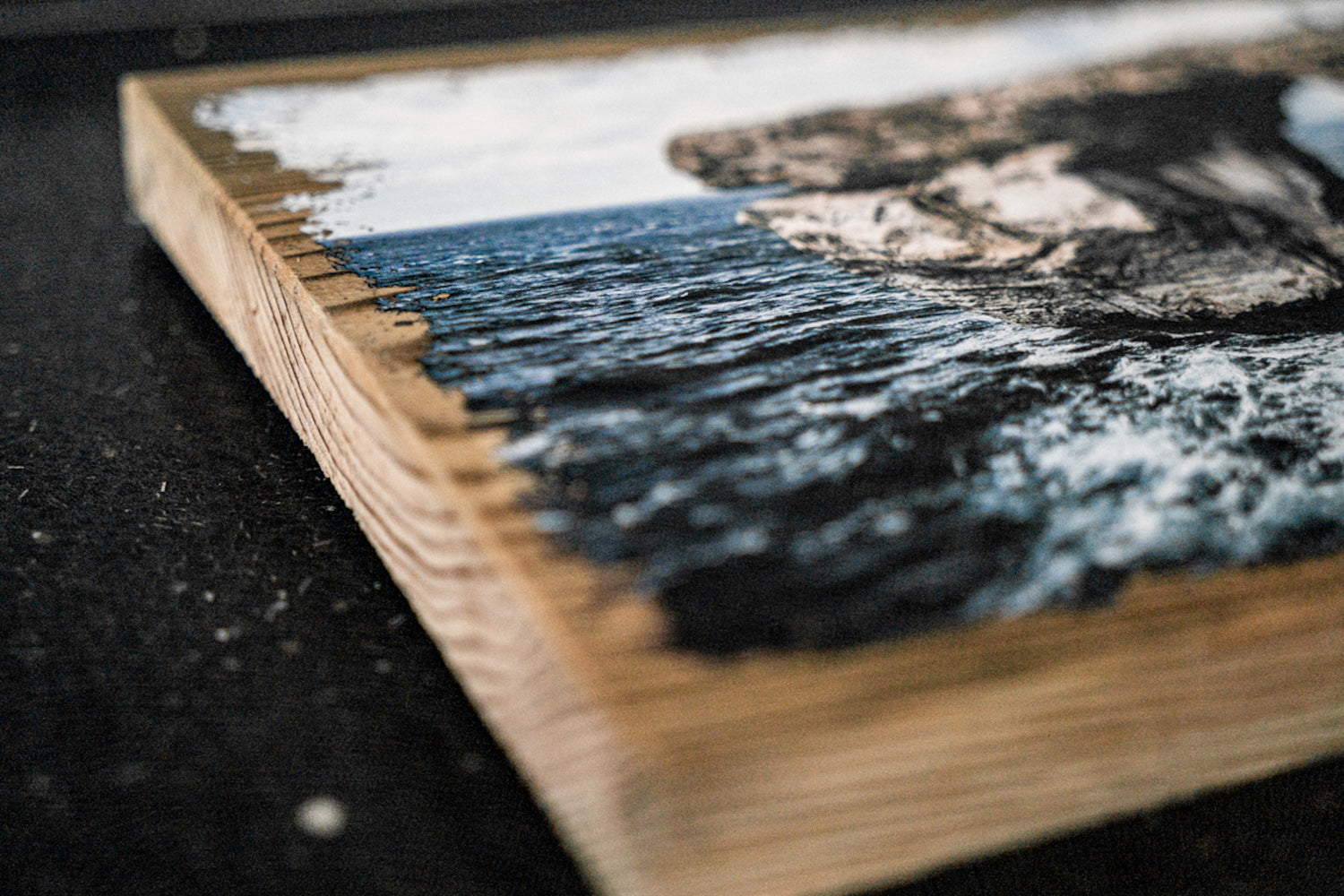 Vintage wood photography
Secure your favorite TRVL LOVR - photography on real wood with an original vintage frame.
About vintage wood photography
Highlights

- (Hand) Made in Germany
- Real plank wood with proven origin, ie wear and tear, grain and knotholes make every photograph unique!
- Underlaid with white paint for intense colors With the vintage frame, your selected photograph is "ripped out" all around to create the original "vintage look".
available format

- approx. 30 x 20 cm in portrait or 20 x 30 cm in landscape format (since it is a real piece of wood, there will be deviations)
Vintage Wood Photography | product video
Waterproof Edition
Experience your selected photography on aluminum - extremely stable, robust and waterproof . Also ideal for protected outdoor areas or wet and splash areas in the bathroom.
About the Waterproof Edition
Highlights

- meets the highest demands
- Extremely stable, robust and waterproof
- ideal for e.g. B, the wet and splash area in the bathroom
- color-intensive photographs
- low dead weight thanks to the 1 mm thin aluminum plate
Waterproof | product video
Questions about the TRVL LOVR Specials